Word of the Week
"Inverse Privacy" 
An item of your personal information is inversely private if some party has access to it but you do not. Inverse privacy is ubiquitous. Each interaction you have with commercial and other institutions generates inversely private data. The inverse privacy problem is unjustified inaccessibility of your inversely private data to you. Elsewhere a subset of these authors determined that the problem has a market-based solution that provides consumers with large amounts of their personal data to be mined and processed to benefit them. Here we sketch a particular solution.
Your personal data splits into four buckets:
· directly private, that which you have access to but nobody else does;
· inversely private, that which some party has access to but you do not;
· partially private, that which you and a few other parties have access to;
· public
AND
Top 10 Technology Trends Impacting DevOps
Word of the Week Special
"The Githubification of InfoSec" 
A community-based approach in infosec can speed learning for defenders. Attack knowledge curated in the MITRE ATT&CK™ framework, detection definitions expressed in Sigma rules, and repeatable analysis written in Jupyter notebooks form a stackable set of practices. They connect knowledge to analytics to analysis.
If organizations were to contribute and share their unique expertise using these frameworks, and organizations were in this way to build on the expertise of others, defenders in every organization would benefit from the best defense in any organization
Link HERE
"Dependency Confusion"
Dependency Confusion: How I Hacked Into Apple, Microsoft and Dozens of Other Companies
Bonus
Link HERE – thanks to Andi
Link HERE
Link HERE
Link HERE
Crypto challenge of the week
HV20.12 Wiener waltz
Introduction
During their yearly season opening party our super-smart elves developed an improved usage of the well known RSA crypto algorithm. Under the "Green IT" initiative they decided to save computing horsepower (or rather reindeer power?) on their side. To achieve this they chose a pretty large private exponent, around 1/4 of the length of the modulus – impossible to guess. The reduction of 75% should save a lot of computing effort while still being safe. Shouldn't it?
Mission
Your SIGINT team captured some communication containing key exchange and encrypted data. Can you recover the original message?
Link HERE
Dates
May 25th 2018: Almost 3 years of GDPR Live! See incidents section below

GDPR Enforce Tracker

Link

HERE

– thanks to Marius

Now: TLS1.2 mandatory for proper security

HTTPS everywhere

HERE
1st of July 20201 – Freedom from viruses?
Link HERE
2021 15th of June – Bitcoin hits $100k
Security Concerns and Risks Related To Bitcoin
Link HERE
2022 1st of January – Bitcoin hits $100k again
20226 – First trip to Mars according to Elon Musk
2043 – WW3
The throne behind the power: from Putin's toilet brush to Trump's golden bowl
Link HERE
China's Military-Civil Fusion Strategy: What to Expect in the Next Five Years
Link HERE
2023 – 3DES is deprecated for all new applications and usage is disallowed after 2023

HERE

2024 – Back to the Moon according to Trump and NASA
Book of the month
Emerging Architectures for Modern Data Infrastructure
Data Hubs, Data Lakes and Data Warehouses: How They Are Different and Why They Are Better Together
Comic of the week
##Some OWASP stuff first
–OWASP Top-10 2021. Statistics-based proposal
Link HERE
–AppSec Bites Part 3: Has the New Virtual Reality Created Opportunities for AppSec?
Link HERE
–Threat modelling without a diagram
Link HERE
–Who corrupted the data! Get a fast and precise answer with the taint
In vulnerability analysis, a frequent question that needs answering is: "who corrupted this data?" Data flow tainting provides a unique way to answer this question. This article presents REVEN Taint Engine and gets under the hood
Link HERE
–Finding More IDORs – Tips And Tricks
Link HERE
Events
OWASP events HERE
OWASP London virtual event 4th of March 2021
"Teaching the OWASP Top 10 to Beginning Developers" – Olivia Liddell
"Finding Your Next Bug: GraphQL Hacking" – Katie Paxton-Fear
"Teaching the OWASP Top 10 to Beginning Developers" – Olivia Liddell
"Finding Your Next Bug: GraphQL Hacking" – Katie Paxton-Fear
Link HERE
OWASP Nettacker Project @OWASP Kiev
Link HERE
GOOGLE CLOUD – Security Talks 2021
Link HERE and
Cloud Security Podcast by Google
OWASP Newcastle – February 2021
-Enforcing Code & Security Standards with Semgrep
-Wham bam, thank you scam!
Link HERE
Incidents
Global ALERT level
BLUE or GUARDED indicates a general risk of increased hacking, virus, or other malicious activity. The potential exists for malicious cyber activities, but no known exploits have been identified, or known exploits have been identified but no significant impact has occurred. 
Incident data HERE Find your country
NCSC Weekly Threat Report
VMware Security Updates
VMware have released security updates to address a remote code execution vulnerability and a server side request forgery vulnerability affecting VMWare vCenter Server and Client (CVE-2021-21972 and VE-2021-21973). In addition, a security update is available to address a heap overflow vulnerability affecting ESXi OpenSLP (CVE-2021-21974)
Cyber security software vendor shines a light on APT vulnerabilities of choice
In a new blog post published this week, Check Point Software Technologies claims that a Chinese-affiliated attack group cloned and actively used an American cyber offensive tool
Large numbers of CNI organisations impacted by cyber attacks in the past year
A recent report has shown that many organisations within the UK CNI sector have been the target of a cyber attack in the past year, and highlights the potential risks of organisational use of legacy infrastructure connecting to corporate networks and the internet
Link HERE – Report Vulns to NCSC HERE and Who is Government Security HERE
API Security Issue 122: API issues at Clubhouse and healthcare apps, scope-based recon, OAS v3.1.0
Clubhouse is an audio-only social network app for iPhone. Last Sunday, it had a data spill incident in which one of the users started streaming multiple rooms from their own website. This breaks Clubhouse's terms of service and customer expectations: conversations are only supposed to be accessible live and only to the users in that particular room.
Research: API security in healthcare mobile apps
Approov has published security research by Alissa Knight on 30 popular medical healthcare apps. It is estimated that together these apps have 23 million users.
The findings of the research are pretty dismal:
100% of the checked apps were vulnerable to 

Broken Object-Level Authorization (BOLA/IDOR)

 and exposing personal (PII) and health (PHI) information!
50% of the APIs tested gave access to other patients' pathology, X-rays, and clinical results.
77% of applications had hard-coded API keys, tokens, or credentials
Methodology: Reconnaissance guidelines
Reconnaissance (aka recon) is the process of discovering the attack surface of a system under penetration testing. With modern complex systems, the attack surface can be significant, and thus the discovery could include several different approaches and tools
Link HERE
EP85: CAM THE CARDER
This is the story of Cam Harrison, aka "kilobit" and his rise and fall as a prominent carder
Link HERE
Incidents & events detail
Microsoft president asks Congress to force private-sector orgs to admit when they've been hacked
Senate intelligence committee hears ideas in light of SolarWinds disaster
Link HERE
Mutually Agreed Norms for Routing Security
Now, more than ever, we need a more resilient Internet. Mutually Agreed Norms for Routing Security (MANRS) is a global initiative, supported by the Internet Society, that provides crucial fixes to reduce the most common routing threats
Link HERE
ZINC attacks against security researchers
Link HERE
How We Escaped Docker in Azure Functions
Link HERE
Sensitive AWS API Calls That Return Credentials and Data
Link HERE
NurseryCam Company Gets Security Help from NCSC
Link HERE
Firefox 86 Includes Total Cookie Protection
Link HERE
Senate Intelligence Committee Hearing on SolarWinds
Link HERE
Botnet Uses Blockchain to Maintain Persistence
Researchers at Akamai have discovered that a botnet being used to mine cryptocurrency is now using blockchain to facilitate infected machines' communications with the command-and-control server. In the event that the regular command-and-control server is sinkholed, the infected machines search for the IP address of a backup server that is encoded in the Bitcoin blockchain
Link HERE
Research of the week
Avoiding npm substitution attacks
Supply chain attacks are a reality in modern software development. Thankfully, you can reduce the attack surface by taking precautions and being thoughtful about how you manage your dependencies. We hope you walk away from this with tangible steps to take to ensure you're protecting yourself when using npm.
This post is focused on npm, but for further reading of prevention measures against supply chain attacks for other package managers, check out this whitepaper from Microsoft.
TL;DR
1.Use scopes for internal packages.
2.Use a .npmrc file in the root of a project to set the intended registry.
3.Take care when proxying.
4.Respond quickly to build failures.
Link HERE – thanks to Prash
Post-Spectre Web Development
A Collection of Interesting Ideas, 25 February 2021
In early 2018, Spectre made it clear that a foundational security boundary the web aimed to maintain was substantially less robust than expected. [SPECTRE] This revelation has pushed web browsers to shift their focus from the platform-level origin boundary to an OS-level process boundary. Chromium's threat model, for instance, now asserts that "active web content … will be able to read any and all data in the address space of the process that hosts it". [POST-SPECTRE-RETHINK] This shift in thinking imposes a shift in development practice, both for browser vendors, and for web developers. Browsers need to align the origin boundary with the process boundary through fundamental refactoring projects (for example, [SITE-ISOLATION] and [PROJECT-FISSION]). Moreover, browsers must provide web developers with tools to mitigate risk in the short term, and should push the platform towards safe default behaviors in the long term. The bad news is that this is going to be a lot of work, much of it falling on the shoulders of web developers. The good news is that a reasonable set of mitigation primitives exists today, ready and waiting for use.
This document will summarize the threat model which the Web Application Security Working group espouses(?), point to a set of mitigations which seem promising, and provide concrete recommendations for developers responsible for protecting users' data
Link HERE
New whitepaper: CISO's guide to Cloud Security Transformation
Moving to the cloud represents a huge opportunity to transform your company's approach to security. To lead your security organization and your company through this transformation, you need to think differently about how you work, how you manage risk, and how you deploy your security infrastructure. As CISO, you need to instill a culture of security throughout the company and manage changes in how your company thinks about security and how your company is organized. The recommendations throughout this whitepaper come from Google's years of leading and innovating in cloud security, in addition to the experience that Google Cloud experts have from their previous roles as CISOs and lead security engineers in major companies that have successfully navigated the journey to cloud. We are excited to collaborate with you on your cloud security transformation
Link HERE
The 2021 Snyk Infrastructure as Code Security Insights Report
By 2025, 70% of container attacks will be from known vulnerabilities and misconfigurations
Only 26% of IaC users are confident they can spot security mistakes in their configurations
48% of organizations say automated code testing for IaC in CI/CD would increase their confidence in spotting misconfigurations
Link HERE
Best Practices for Serverless Endpoints on AWS
How to Use AWS Services to Secure your Endpoints Without Provisioning Infrastructure
Link HERE and Cloud Security Table Top Exercises HERE
Tool of the week
Google: Our new tool makes open-source security bugs easier to spot
Open Source Vulnerabilities (OSV)
Google steps up its game on open-source security
Link HERE
Centralize your security response with Azure Sentinel & PagerDuty
We will cover the process to integrate and centralize your security response in Azure Sentinel with PagerDuty
Link HERE
Mandiant Azure AD Investigator
Link HERE
The Missing Guide to AWS API Gateway Access Logs
Link HERE
Container Security & Tools
Link HERE – thanks to Alvin
Remember: Semgrep
Damn Vulnerable GraphQL Application
Link HERE
KS8 Threat Model
Link HERE
Forensicating Azure VMs
Link HERE
Other interesting articles 
##The cloud trust paradox: 3 scenarios where keeping encryption keys off the cloud may be necessary
As we discussed in "The Cloud trust paradox: To trust cloud computing more, you need the ability to trust it less" and hinted at in "Unlocking the mystery of stronger security key management," there are situations where the encryption keys must be kept away from the cloud provider environment. While we argue that these are rare, they absolutely do exist. Moreover, when these situations materialize, the data in question or the problem being solved is typically hugely important
Link HERE
##Knocking on Turing's door: Quantum Computing and Machine Learning
Link HERE 
##Scientists May Have Detected a Signal That Could Change Astronomy Forever
Scientists think they may have spied the universe's "gravitational wave background" after more than a decade of searching
"There is a lot of evidence for hierarchical galaxy growth over cosmic time, whereby galaxies grow larger and more structured through mergers," McLaughlin said. "However, there are many unanswered questions about this merger process. How many galaxies are the product of a merger? What are the roles of astrophysical processes such as stellar scattering and accretion in the merger process?"
Link HERE
##And finally, Watching Androids Dream of Electric Sheep: Immersive Technology, Biometric Psychography, and the Law
Virtual reality and augmented reality present exceedingly complex privacy issues because of the enhanced user experience and reality-based models. Unlike the issues presented by traditional gaming and social media, immersive technology poses inherent risks, which our legal understanding of biometrics and online harassment is simply not prepared to address. This Article offers five important contributions to this emerging space. It begins by introducing a new area of legal and policy inquiry raised by immersive technology called "biometric psychography." Second, it explains how immersive technology works to a legal audience and defines concepts that are essential to understanding the risks that the technology poses. Third, it analyzes the gaps in privacy law to address biometric psychography and other emerging challenges raised by immersive technology that most regulators and consumers incorrectly assume will be governed by existing law. Fourth, this Article sources firsthand interviews from early innovators and leading thinkers to highlight harassment and user experience risks posed by immersive technology. Finally, this Article compiles insights from each of these discussions to propose a framework that integrates privacy and human rights into the development of future immersive tech applications. It applies that framework to three specific scenarios and demonstrates how it can help navigate challenges, both old and new
Link HERE
##HACKING, TOOLS and FUN – CHECK BELOW!
AppSec Ezine
Must see
Description: Leaking Facebook user information to external websites.
URL: https://link.medium.com/TCEdlfHR1db   
Description: Grafana Admin Panel bypass in Google Acquisition (VirusTotal).
URL: http://bit.ly/3dPJJeN  (+)
Description: Middleware, middleware everywhere – and lots of misconfigurations to fix.
Links HERE and HERE and credits to HERE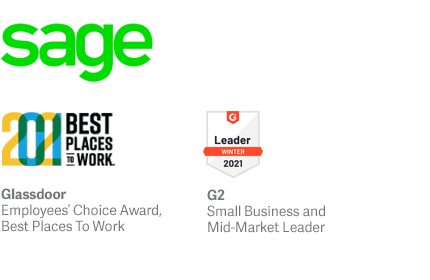 The information contained in this email transmission may constitute confidential information. If you are not the intended recipient, please take notice that reuse of the information is prohibited.